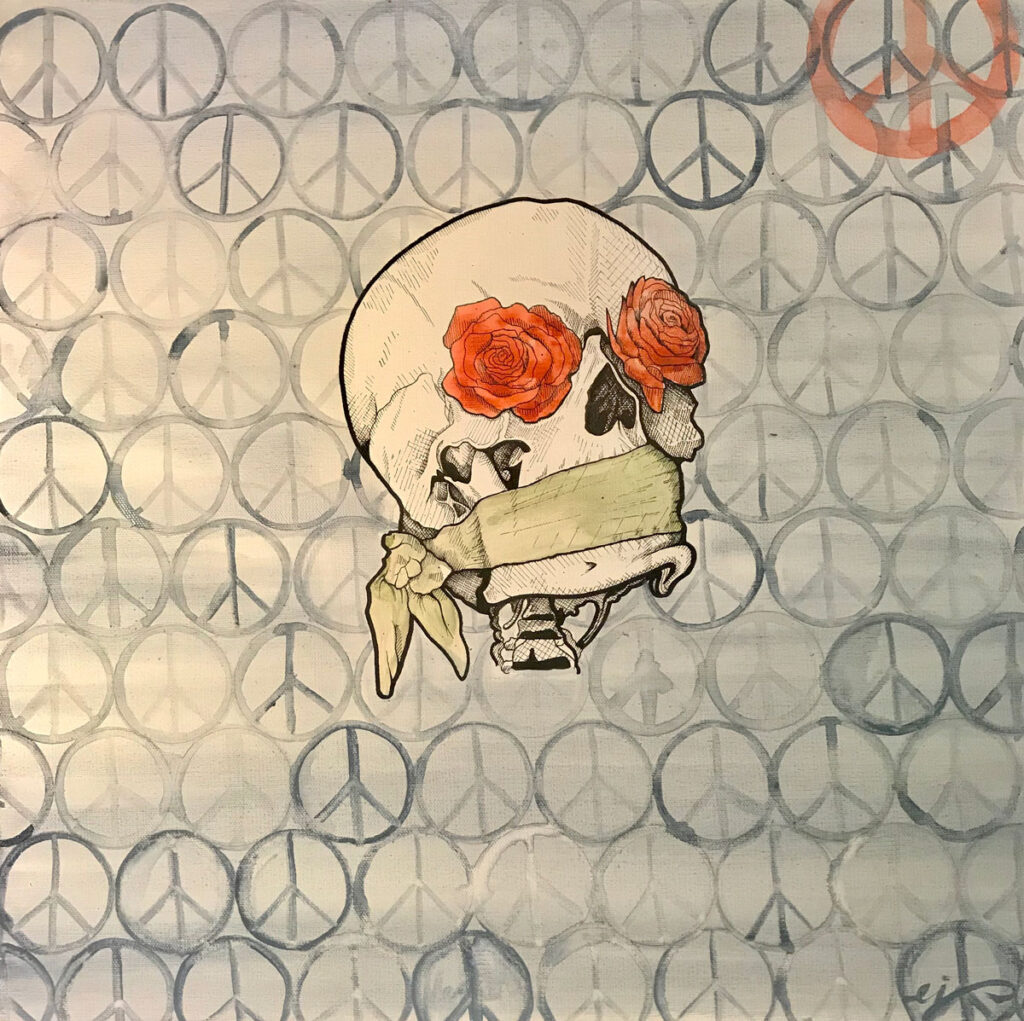 ABOUT ELEANOR
Eleanor James is a painter and environmentalist who brings the worlds of art and nature together in her mysterious and often dark artwork. Born in Birmingham, England in the early 80's, Eleanor emigrated to the United States with her family and settled into the life of the "American Dream". She has been a painter and artist since she was very young and has been able to bring her passion for the earth, for life and death, and for the harshness of the world into her pieces. Eleanor became a gardener in her early teens which brought her into her career as a licensed landscape architect. She uses colors and textures found in the garden as inspirations for her work and often incorporates landscapes and flora into her pieces. 
Residing in  Farmingdale, New Jersey with her husband and two children, Eleanor focuses her work on the conflicts of environmentalism and on the challenges facing life in today's world. They are representations of hope that we can still all connect together as human beings and connect with the natural world around us. 
Her works have been shown in The Torche Gallery in Belmar, The Locals Art Space in Asbury Park, Aristeo Metro's Design Space in New York City, and in several restaurants and yoga studios throughout New Jersey.